Tag Archives: real estate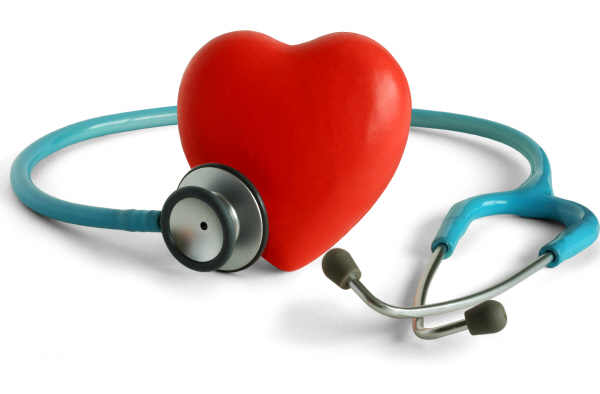 Until it slows to a crawl, idles, or crashes, you likely take for granted that your laptop or desktop computer will do what you expect it to. But it's risky to overlook regular computer maintenance and even worse to be in the dark about whether your backup system is functioning. The fact is your computer will give out on you one day; you just don't know when. The average useful life expectancy of today's computers is anywhere from two to five years, says Matthew Cohen, chief technologist for Clareity Consulting, a real estate technology firm based in Scottsdale, Ariz. But you'll likely be able to increase the longevity of your devices—and eke out perhaps seven or eight good years—by following these tips. In short, a fast, fit, and trouble-free computer requires regular updates, cleanups, and backups.
Keeping It Clean
Your computer is probably covered with tiny dust particles, which can severely shorten its life span. "Dust is a killer," says Burton Kelso, owner and chief technology helper of Integral Computer Consultants, a Kansas City, Mo., computer repair company. "When dust collects inside your technology, it can cause your devices to overheat, which will cause them to fail."
To beat back interior dust bunnies, Kelso recommends his clients—15 percent of whom are real estate agents—clean the inside of their computers once a year. If you're not comfortable with unscrewing the housing and zapping the inside with a can of compressed air, then hire a professional. The can costs less than $10, while professional help will set you back between $50 and $100 per hour.
Aside from keeping mechanical parts of your computer clean, you should also pay attention to software clutter. Delete programs and applications you don't use. Cohen suggests using the "add and remove software" feature to cull old files and programs. "Always keep the hard drive at least 20 percent empty," he adds. "If you have too much stuff, it's time to upgrade your hard drive, with technical help, or remove unneeded files."
Don't install another program just to find out which programs to clean up. Cohen says practitioners should avoid utility apps that promise to optimize or clean your computer. "They cause more harm than good," he says.
Older computers used to benefit from defragmenting, which basically compacted information on your hard drive, speeding up your system. Cohen says most Windows defragmentation utilities are set to run automatically. "However, sometimes, one needs to analyze and defragment the discs," he adds. To do this, go to the Start menu, type "defragmenter," and locate the "disc defragmenter" utility. Mac users "generally don't have to defrag," Cohen notes. "It does it on its own." Finally, check your preferences and examine which programs launch automatically upon startup and which ones are constantly running in the background. You can almost always change the settings so that they use up less of your computer's operating power.
Staying Secure
Kelso says malware is the cause of many computer issues, so Windows and Mac users need to take protective steps. Always download antivirus software directly from the vendor site, and don't share your account information with others.
Part of keeping your computer secure is limiting access to it. Marc Catuogno, director of information technology for Better Homes and Gardens Rand Realty in New City, N.Y., oversees 200 computers for 800 active agents and 23 offices. To keep data safe on corporate computers, Catuogno suggests centralizing important information and making it inaccessible to the general sales population.
"We keep our data in the main home office," Catuogno says. "Anything really important we keep on our extranet, [which] is password-protected and limits the harm that agents can do to each other's data."
Keeping information stored this way can actually help agents' computers run more efficiently, because the hard drive doesn't have to store data locally. "There is very little information actually on the computers; everything is Internet-based," Catuogno says. "We encourage the agents to keep their own portable thumbnail drives if they need to access things."
And it's not just other users you need to be careful about; be choosy about the web applications you use as well. Read their user agreements and research past security breaches before signing up. If you're looking for a free e-mail solution, choose Gmail, Kelso says, over the less-secure Yahoo or AOL.
Keeping Up-to-Date
Sometimes computers are slow because you've been ignoring that box that pops up telling you it's time to update programs, or even to get the latest operating system. If you're really far behind, that can mean your software and hardware don't have the patches they need to interact smoothly and safely.
However, don't get too update-happy. Sometimes it's best to wait a few days on major updates to make sure they work properly. United Real Estate Scottsdale broker Byron Short, who oversees information technology for 42 agents, warns practitioners against updating immediately. "There's no reason to be on the bleeding edge," Short says. "Let somebody else take the damage. Then come in when it's proven and it works."
Having an End Game
Everyone needs to prepare for the worst-case scenario: losing your data in a crash. Store critical business data on secure servers or using cloud-based systems like Carbonite or Dropbox. Even when your computer suffers a catastrophic failure, this doesn't mean your business has to experience it as well. Kelley Skar, a real estate practitioner with CIR Realty in Calgary, Alberta, says the last time his laptop crashed in 2012, he lost 30 percent of his data. Fortunately, he'd backed the remainder up using online storage systems. Since then he's spent about $300 to add a two-terabyte external hard drive that uses Apple's Time Capsule program to back up his data locally once a month.
No matter how well you manage your computers, you'll need to replace them eventually. Catuogno's company uses Windows and Acer machines, but it doesn't change out its inventory wholesale. Instead, he replaces the oldest machines with new PCs every 12 to 18 months. The company does keep older models that still have life in them available for agents who prefer to stick with what they know..
Credit to Michelle Hofmann
Freelance Writer
Michelle Hofmann is a Los Angeles-based freelance reporter who loves all things real estate. Connect on Twitter @realestatewritr or via LinkedIn or michellehofmann@earthlink.net.
Please follow and like us: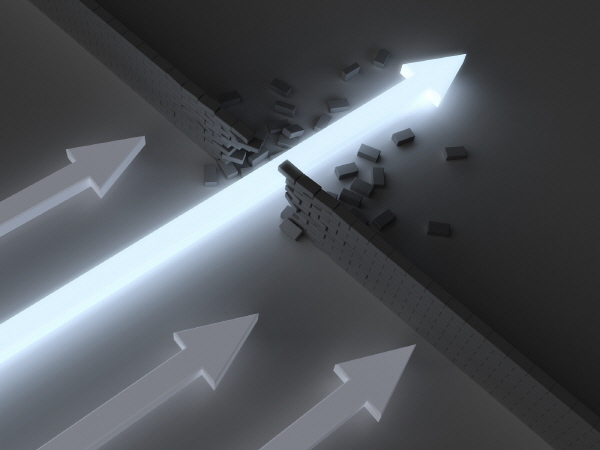 In King of the Mountain, if you aren't fighting hard, you aren't really playing. And if you aren't playing, you're losing. In this children's game, where the goal is to push whoever is occupying the high ground out of the way and take his or her spot at the top of the mountain, the only person whose success doesn't depend on improving in position is the king.
But maintaining the status quo doesn't benefit anyone besides the king. And even the king can't just cruise along — when everyone else's full energy is directed toward taking you down, you won't last long if you aren't constantly defending your territory. If you want your brokerage to end up on top, you have to make sure your sales associates are playing to win.
What percentage of agents on your team are sincerely playing to improve rather than playing to cruise? The answer is a telling indicator of your team's potential. People who are cruising stick with what they've always done. They're content with where they are. In contrast, those playing to improve constantly ask themselves "What can I do to get better?" They're focused not on maintaining but on looking for the next opportunity and stepping into it. Just as King of the Mountain players can't depose the monarch of the moment without stepping up their game, a team in cruise control is in no position to grow and reach new heights.
If you're leading a team that has an abundance of cruisers, it's time to shift to a new gear. Make it your 2016 goal to change people's mindsets so that at least 80 percent of your team is operating in "improvement" mode at any given time. You won't hit that target overnight, but you'll start seeing rapid and sustainable improvement by making the following three adjustments to your team's culture.
Build a Culture That Rewards Going For It
Too often, team cultures promote the "safe play"—put in your time, don't rock the boat, follow the script, and, after x years, you'll be in line for a payout. But you didn't get into real estate to play it safe. Such a culture stifles innovation and puts your team in prime position to get lapped by the competition. Shake things up by finding ways to publicly praise your outside-the-box thinkers and doers. Make sure agents understand that the way it's been done before probably isn't some magic formula that'll always work. Empower them to bring you any idea they're willing to own — and to pitch the ones you approve to colleagues.
Challenge People to Set Big Goals
Use every coaching opportunity you have, whether a formal performance evaluation or a hallway high-five on a big sale, to lead your team members to dream boldly about what's next. Let them know you're pleased when they hit a home run, but don't let them milk previous successes. You're leading a team of people who have chosen a career in sales, so it's safe to assume they're okay with competition. Use that fact to snowball individual aspirations and successes into teamwide goals and big-time wins.
Only Add Team Members Who Raise the Bar
Building a team that's fully on board with what you're working toward is never more important than when you bring on someone new. Only hire people who will raise the bar. Think of each hire as an opportunity to add a piece you don't have yet, and you'll stimulate everyone to step up.
These three enhancements to your team's culture aren't rocket science, but they require a strong commitment to continuous improvement that starts with you. The results you'll see aren't hard to interpret, either. Your team should be either on top of the mountain or striving to get there. And either way, the fight to improve continues.
Credit to Jason Forrest
Jason Forrest is a sales trainer; management coach; member of the National Speakers Association's Million Dollar Speakers Group; and author of three books, including his latest, Leadership Sales Coaching. One of Training magazine's Top Young Trainers of 2012, Jason is an expert at creating high-performance sales cultures through complete training programs. He incorporates experiential learning to increase sales, implement cultural accountability, and transform companies into sales organizations. Learn more at
Please follow and like us: