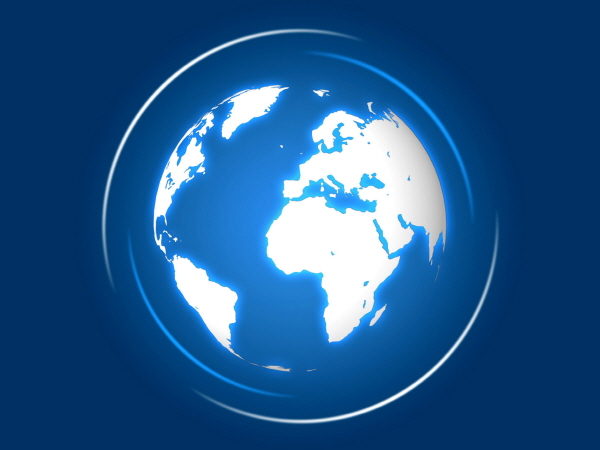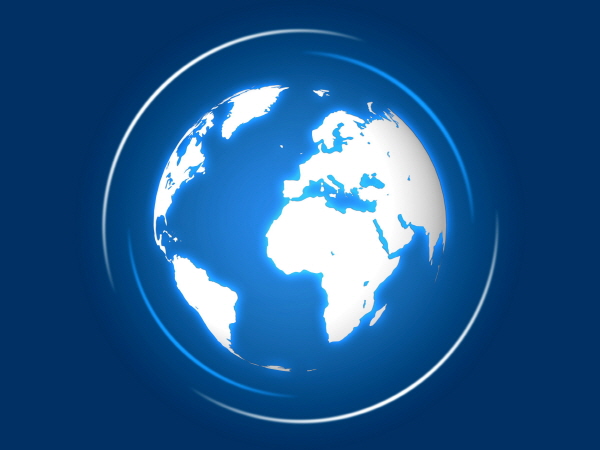 In examining how the Internet of Things will change the way people buy, sell, and manage property over the next few years, it's clear that the universe of Internet-enabled devices and beacon technology could also change the way the industry organizes itself.
In case you missed our print feature examining the Internet of Things (or IoT) and real estate, here's a quick recap of how this technology works: Smart devices record and transmit data in a variety of ways, and many of these devices are focused on improving consumers' interactions with homes and businesses. One familiar example is the Nest thermostat (created by a company recently purchased by Google). This device allows users to control the HVAC system of a home remotely, using a smartphone. But for a device to be truly "smart," it needs to be more than a glorified remote control. The Nest learns a household's schedule and programs itself based on its owners' habits. Individual users can set baselines about how much water or electricity they want to use, but the device can also coordinate these commands with data from the National Weather Service or a city's electrical grid to help conserve energy and save money. Beacon technology is another facet of the IoT world. These small devices, usually powered by Bluetooth low-energy technology, can be mounted virtually anywhere and transmit information about the environment to nearby receptors (usually to mobile devices via app software).
Organizations can also use this emerging technology to better serve members and event attendees. Beacon technology has already been used to enhance trade show and meeting experiences at the Las Vegas and San Diego convention centers, among others. Beacons can deliver location-based information to visitors, gather audience feedback in real time, and offer smarter, faster ways to register for and network at large gatherings.
Just as increased information about homes captured by Internet-enabled devices can help listing agents market properties better, and just as environmental data captured by municipal smart devices can help buyer's agents determine the best neighborhoods for their clients, so can IoT help associations improve the member experience. The California Association of REALTORS® is building a warehouse of sorts that will merge some of the more traditional member information, such as designations and committee involvement, with data that tracks member behavior, like interactions with webinars, e-mails, and zipForms. The association hopes to use the data to help them make more informed, strategic decisions about member benefits and engagement.
"This year, we're going to start looking at correlations between behaviors and trying to determine what we can learn about that in order to make our investments more effective," says Josh Sharfman, CAR's chief technology officer. "What can we do to make members more productive?"
Sharfman sees the potential in using beacon technology to proctor educational courses. Beacons can be set up to record when particular people enter and exit a room, allowing associations to set up a check-in process during a board of directors meeting or continuing education class.
"Of course, there is a creepiness factor to being able to follow a person around at all times. But when it comes to a committee member, who is being paid for their time, being able to account for whether or not that person is in the room when they say they are is a pretty reasonable use of the technology," says Sharfman.
Technology experts at the National Association of REALTORS® are also watching these developments closely.
"I think NAR will get into the IoT game in the near future," says Chad Curry, managing director of NAR's Center for REALTOR® Technology. "It has the potential to improve member experience and value."
Curry adds that IoT data could someday augment the research department at NAR or other associations. By using predictive analytics carefully, the tracking of industry trends could benefit from information gathered in real time by Internet-enabled devices.
"We might be able to see a recession coming faster if we notice that there's less traffic on Michigan Avenue," Curry says, referring to the iconic stretch of high-end retail known as the Magnificent Mile in Chicago. "Maybe there's a specific store, even, that signals that."
Making Listing Data More Valuable
Though beacon technology is still new, it's already being used to augment home tours. Avid Ratings, a customer loyalty management firm for homebuilders based in Madison, Wis., launched an updated version of its home tour software at the International Builders' Show in Las Vegas this January. Called GoTour Onsite, the new version uses beacon technology to enable house hunters to tour a model home on their mobile device. As they enter each room, customers can immediately access floor plans, options for customization, and videos that provide in-depth information about hidden aspects of the home, such as building materials and HVAC systems.
Folding this type of data into a multiple listing service feed could be game-changing. MLS listings could be augmented with data feeds from outside sources, perhaps allowing buyers who gaze out a "smart" window to see up-to-date municipal information about how much traffic goes by, or to have the area's Walkscore pop up on their mobile device when they're standing on the front porch. Sharfman says he sees this technology as an opportunity for MLSs to add real value to the home tour experience, especially for the luxury market in California. Such smart home tours could even be produced using information pulled directly from an MLS listing, making the home marketing task a bit simpler for individual real estate pros.
The data flow could theoretically go in both directions; while MLSs could provide and package new information about for-sale properties, they could also collect information about transactions that could prove to be useful for MLS members. An MLS could use beacons or Internet-enabled lockboxes to record how much time house hunters spend in each room, helping listing agents better position a property for sale based on real-time feedback from buyers. By having this data on all homes in the MLS, members could get an idea of how many minutes of attention their listing has gotten compared to other homes on the market.
Of course, the development of such complex data-sharing systems may be awhile off, depending on the pace of development both within the technology sector and in associations and MLSs.
"It's going to take effort and investment to make it work on all sides of the deal. It requires a sophisticated real estate professional to add in data streams, as well as some of the narrative information about what it's like to actually live there that sellers may tell the listing agent," says Sharfman. "But it also requires a dedicated MLS to make sure all these data streams work together and feed up information in a useful way that home buyers will actually enjoy interacting with, rather than seeing it as a distraction."
Todd Carpenter, NAR's managing director of data analytics, also views this as a way to shift the value proposition for real estate professionals in the future.
"The piece of the pie that is MLS data is getting smaller," Carpenter says. "If you're selling yourself, you can say 'I'm the one who can help you decipher this expanding data,' instead of 'I am the one who can show it to you.' The person who only has the keys to the MLS is not going to be successful in the future."
While the complexity of the task ahead is great, so too may be the rewards. Curry agrees that the Internet of Things is ripe for organizational investment. "This is a beautiful time to be working on this. Listing data is almost passé right now [and] home performance data and behavioral data are going to become key," Curry says. "If the MLSs and the associations and portals were to get into this market, it could be a real boon for the industry."
Credit to Meg White
Meg White is the managing editor of REALTOR® Magazine


Please follow and like us: