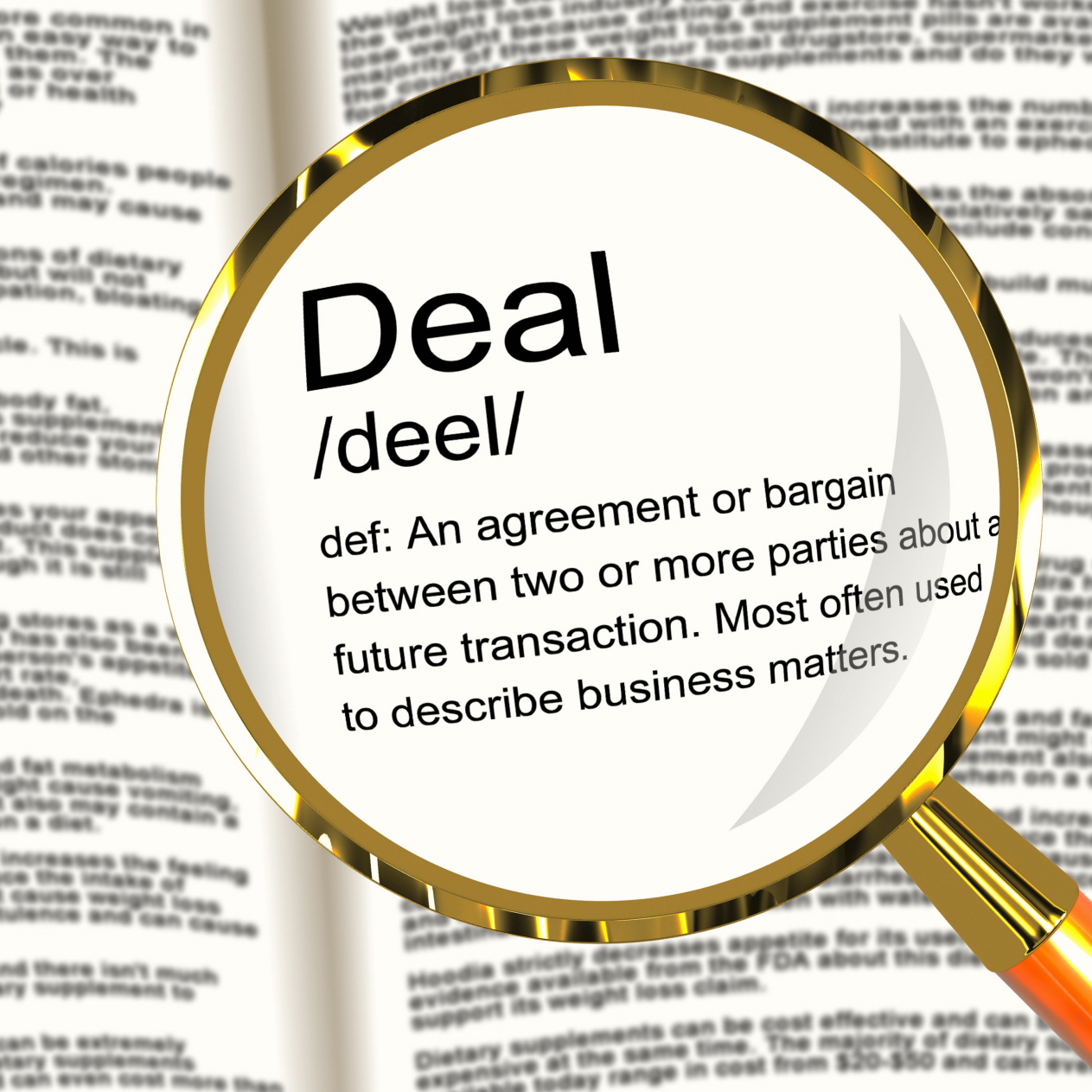 What do used car salesmen, lawyers, and landlords all have in common? … People in all three professions are often the butt of jokes about—shall we say—low ethics.
Here are some jokes I've heard recently:
What's the difference between a good lawyer and a bad lawyer? … A bad lawyer makes your case drag on for years. A good lawyer makes it last even longer.
I saw the most beautiful cars in the window of a dealership. A salesman came out and said, "Come on in. They're bigger than ever, and they last a lifetime!" … Later I discovered he was talking about the payments.
What do landlords do for fun? … How would I know? I haven't seen mine in the past eight months.
Those jokes you hear are often unfair, but what makes them funny is the kernel of truth associated with them. And unfortunately for all the great, honest, just-trying-to-make-a-living landlords out there, the deadbeat landlord gives all of us a bad name.
So, just to show that all landlords are not untrustworthy villains, I would like to do my part by helping all the tenants out there who are stuck with a deadbeat landlord, meaning a landlord who is good at collecting the rent check and nothing much else.
There's a Problem, and Your Deadbeat Landlord Has Disappeared
You won't know you have a deadbeat landlord until a problem arises. The most common problem tenants have are maintenance ones. So what should you do when you notify your landlord that:
The heat went out during the winter (or the AC in the summer),
A window won't lock,
Bugs are running around your kitchen,
Or any one of a number of possible problems
…and your landlord is M.I.A.?
First of all, here's what you shouldn't do: You should not withhold rent. Doing so could get you evicted.
Some tenants think that if the rental unit has a problem that means they don't have to pay rent. If you stop paying rent, you will probably hear from the landlord—but not to fix the problem. It will be to evict you.
You do not have to live with a problem, either. There's a concept in the law called the "implied warranty of habitability," meaning that your landlord has to keep the place livable. Note that livable pertains to necessities, such as running water, not because you can't bear the olive green walls.
The Appropriate Steps
Here's what you should do if there's a problem that needs fixing:
1. Make Contact (and document it)
Contact your landlord as soon as you notice the problem. A good landlord will respond right away, and will take care of the issue. But, since you have read this far, you probably have a deadbeat landlord, and you are being ignored. So go to step 2.
2. Send a Certified Letter
Send your landlord a certified letter if they don't respond to your first request. State the nature of the problem, and the date it started happening. You'll need to have this documented in case you need to take further action, so make a copy for yourself as well.
3. Wait
Wait to see whether your landlord responds. Tenants typically need to give their landlord 30 days to fix a problem that is not an emergency. But emergencies need to be addressed immediately.
4. Allow Access
If your landlord responds, let them (or their representative) in to make the repair.
5. Try to "Repair and Deduct"
If your deadbeat landlord still ignores the situation, there's more you can do. Try the repair-and-deduct method if your jurisdiction allows this. You would arrange for a repairman to fix the problem, and you would then deduct the cost from the rent. Provide your landlord with a receipt.
6. Call the Authorities
Call your local health or building inspector. Someone will inspect, and that could force your deadbeat landlord to act.
7. Withhold Rent
I know I said not to withhold rent earlier. But there might be an instance where you can. Find out whether your state allows this, and if so, under what conditions. What you'd typically need to do would be to set up an escrow account, and put the rent in it. Let your landlord know that you're putting the rent payment in an escrow account and will release the funds after the repair is made.
8. Break the Lease
If your rental is truly uninhabitable, and your deadbeat landlord won't do anything to fix it, you might be able to break the lease. But first check with an attorney or legal aid for your area to see whether you have a case.
You Might Not Have a Deadbeat Landlord
Although you are entitled to have your landlord fix major problems, such as no heat, no running water, and a pest infestation, you are not necessarily entitled to have nonessential problems fixed, such as a leaky sink. Read your lease to see whether it addresses minor repairs, how those are handled, and whose responsibility they are. You might need to change out that lightbulb yourself.
Also consider that if you caused the problem, you need to fix it. If your hair clogged up the sink, you need to fix that since you caused the problem. If the landlord fixes a problem you created, they can deduct the cost from your security deposit.
Conclusion
You don't need to put up with a deadbeat landlord. Try the steps listed here. If you have a deadbeat landlord story of your own, share it in the comments section, along with what you did to solve the problem!
Credit to Laura Agadoni
Laura Agadoni is a landlord and journalist whose articles appear in various publications such as Trulia, The Houston Chronicle, The Motley Fool, SFGate, Zacks, The Penny Hoarder and azcentral.


Please follow and like us: